Series- Wanderer Series Book # 1
By- Heather Sutherlin

Through a portal, into another world, on an impossible quest...This wasn't how they planned to spend the summer.
Rory has no idea what's going on in the woods behind her house, but it's driving her crazy. On the last day of her senior year she finds herself caught up once again in the curious happenings of the forest and walks away without any of the answers she was hoping to find. To make matters worse, she is sent to visit a sick neighbor and instead finds the hottest guy she's ever seen. When she discovers his brother's incredible secret she falls further into her own chaos and into a fate she never could have imagined.
Jaron is just counting the days until the summer is over and he can get back to his real life. Stuck with his little brother on a tiny farm in rural Oklahoma is not exactly his idea of fun. But when Rory shows up on his doorstep with an armload of pie, he knows his summer has just taken a sharp turn into new territory. He never expected the adventure they would discover next or the quest that would change their lives forever.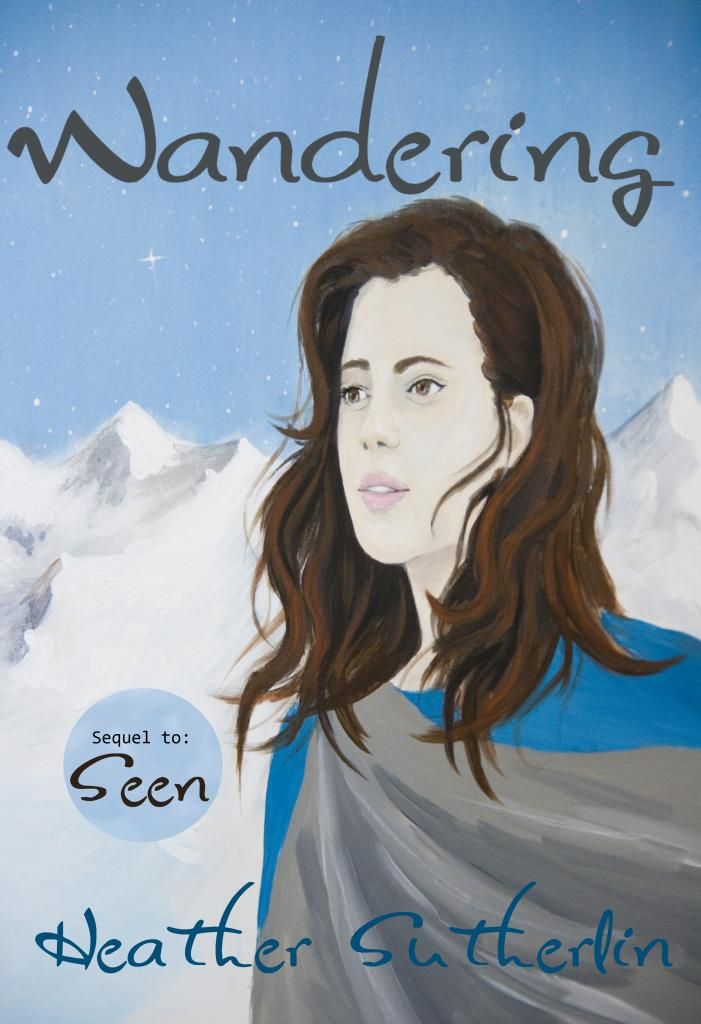 Book Info
Series- Wanderer Series Book #2
Expected Pub. Date- June 25th
When you've travelled between worlds, there's nowhere left to go but home.
Rory has never been so cold in her life. But the biting wind only reminds her of another pain that grows more intense with each passing day. Each night Jaron's beautiful voice sings in her dreams, and each day her footsteps draw her closer to his side. Danger and intrigue at every turn, no distance is too far when you're returning for true love.
Rin has spent the last five years searching for Rory across two worlds. Now a series of visions have him convinced he's growing closer to finding her. But when Rory slips through another portal, taking his visions with her, he finds himself back at square one. To find her now he'll need the help of an old friend and a little otherworldly magic. This time he intends to bring The Wanderer home for good.
I am usually a judge-the-book-by-its-cover kinda girl. But in Seen's case, I got intrigued with the blurb and decided to read it.
To keep my review short and simple and to the point, I'm listing off the good parts of the book and some that I didn't like much. First off, Seen has a very different genre from the books I usually read. What's great about this is that it's not your typical book with the usual cliche and that leaves for much excitement and unpredictable events. Secondly, I just love how original the characters' names are. I know some readers may not care much for this sort of thing, but to me, it just felt like it added more to the unique factor of the book. Third, I liked the characters a lot. They have such strong personalities and they were given much character by the author.
I honestly liked the story all in all, which to tell you the truth kinda surprised me since I was quite reluctant to read the book in the beginning.
What I didn't like about the book however is that some parts felt boring and just bland. Good thing though that the story picked up its pace as it progressed. I have no idea why but reading the blurb reminded me of Percy Jackson series - reading the book however feel a lot different.
Lastly, I would recommend the book to readers 12 years and up. It was exciting, fun and light. Left with a huge cliffhanger, one would definitely look out for the next book to come!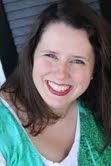 Heather Sutherlin lives in Arkansas with her husband and three children.
She loves all things creative and enjoys the worlds she dreams up, longing to live the adventure alongside her characters. When she's not at her writing desk, she is busy exploring and learning with her children or cooking big elaborate meals in the kitchen with her husband. You can see more of Heather at her website, HeatherSutherlin.com.
1999 – B.A. in Elementary Education from Harding University
2011 - 1
st
Place White County Creative Writers' Conference First Chapter Contest
2012 – Debut novel, A Light in the Darkness, is released along with its sequel, To Light the Path.
2013 – Seen and Wandering, two books in a new YA fantasy series, will be released in the spring.
President - Fiction Writers of Central Arkansas
Featured Author – Arkansas
Literary Festival